Did you know that every brand new Toyota vehicle comes with a little peace of mind? The Toyota Maintenance plan helps ensure that your car is running smoothly by providing basic maintenance at no additional cost for 2 years. Read on for more information about the plan benefits that you can access at one of the Houston ToyotaCare Service Centers.
Below are some of the best benefits that the Toyota Maintenance plan offers those who buy or lease a brand new Toyota vehicle:
1.  The ToyotaCare maintenance plan is available at no cost.
That's right! This no-cost maintenance plan is available with the purchase or lease of every new Toyota for 2 years or 25,000 miles, whichever comes first. The plan includes the following regular maintenance services:
Rotate tires, multi-point inspection, inspect and adjust fluid levels once your mileage reaches 5,000, 10,000, 15,000, 20,000 and 25,000.
In addition to the above services, the plan also covers engine oil and filter changes at 10,000 and 20,000 miles.
2. Regular maintenance keeps you safely on the road.
Regular maintenance is vital if you want to keep your car safely on the road and prevent major issues. The maintenance services included in this plan will ultimately help you improve your Toyota's overall performance.
3. Your vehicle is serviced by Toyota-trained technicians.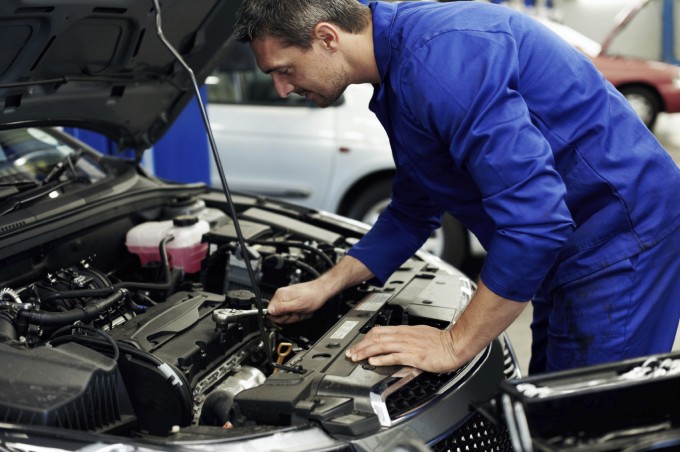 No one knows a Toyota better than those who have been trained to maintain and repair these vehicles. When you get your vehicle serviced through ToyotaCare, you get the added benefit of knowing that your service technician is Toyota-trained!
4. With ToyotaCare, there is no price shopping or deal-hunting involved!
Price shopping for maintenance services can become tiring. With the ToyotaCare plan, you have the added benefit of not having to shop around for the best price. Simply schedule an appointment at one of the Houston ToyotaCare Service Centers to get your vehicle serviced for free.
5. A history of all maintenance visits can be easily accessed.
Whenever you get your car serviced with ToyotaCare, all of your service history is stored within Toyota's database. This comes in handy in the future when you return to get your car serviced or if you need any repairs. This convenient features means all the information you need is available at one of the Houston ToyotaCare service centers.
6. Toyota will deliver helpful, timely reminders for scheduled maintenance.
You know that regular maintenance is an important part of keeping your vehicle running smoothly. But it can be hard to remember when you need to take your car in for regular service visits. The Toyota maintenance plan makes the process simple by notifying you when regular maintenance items become due.
7. Toyota Owners App offers easy access to vehicle and service documents.
The Toyota Owners App is a convenient way to keep track of important vehicle information. With the app you can do the following:
View and keep track of your service history records
Browse Owner's manuals, warranty information, and scheduled maintenance guides
See vehicle indicators and understand what your dashboard is telling you
Check out dealer service offers
Keep photos of your registration and insurance documents
8. ToyotaCare features 24-hour roadside assistance at no additional cost.
The maintenance plan also includes 24-hour roadside assistance, which you can access for 2 years, regardless of the mileage. This roadside assistance includes the following services at no additional cost:
Battery jump start
Lockout protection
Emergency fuel delivery
Tire service
Towing
Winching
You can submit roadside assistance requests through the Toyota Owners app or buying calling the toll-free number.
9. Roadside assistance helps you plan for the unexpected.
Not only is this feature free, but it can help save you from the hassle of dealing with an unexpected issue any time during the day or night. This means you no longer have to worry if you get a flat tire or lock yourself out the vehicle. With ToyotaCare, these services are just a phone call away.
10. ToyotaCare offers you the ultimate peace of mind!
The ultimate benefit of the ToyotaCare plan is the peace of mind you get in knowing that your regular maintenance visits are taken care of and roadside assistance is available 24/7. Though this comes free for 2 years/25,000 miles, we like to think it's priceless!
Visiting Houston ToyotaCare Service Centers
Once you purchase or lease your brand new Toyota, all you need to do is bring the vehicle to one of the Houston ToyotaCare Service Centers to reap the benefits of your new Toyota Maintenance plan. The Toyota experts at Mike Calvert Toyota are ready to help you find your dream vehicle.
Contact us today to learn more about this invaluable Toyota Maintenance plan.